Experience the Sleep Paradise
The only long-lasting essential oil blend that is mild and calming.
⟳30 Day Money Back Guarantee
Regular price
$24.99
Sale price
$18.99
Unit price
per
Sale
Sold out
Free Shipping

Secure Checkout

Easy Returns
Sleep Paradise is a 100% pure essential oil blend that combines the soothing scents of lavender and chamomile with the decongestant properties of eucalyptus, making it the perfect addition to your bedtime routine.
Ingredients: 

Lavandula Officinalis (Lavender Essential Oil), Eucalyptus Globulus (Eucalyptus Essential Oil), and Anthemis Nobilis (Chamomile Roman Essential Oil).
View full details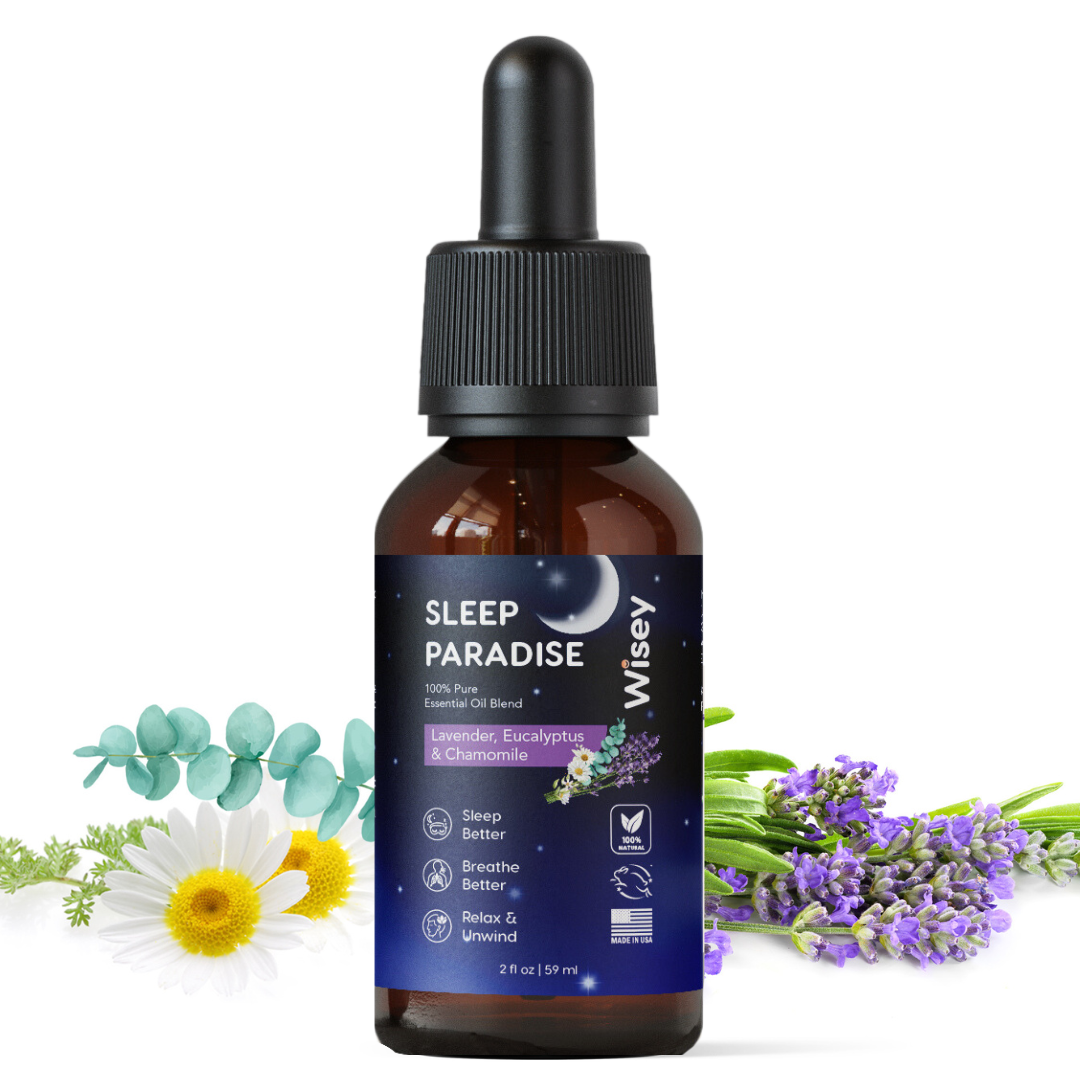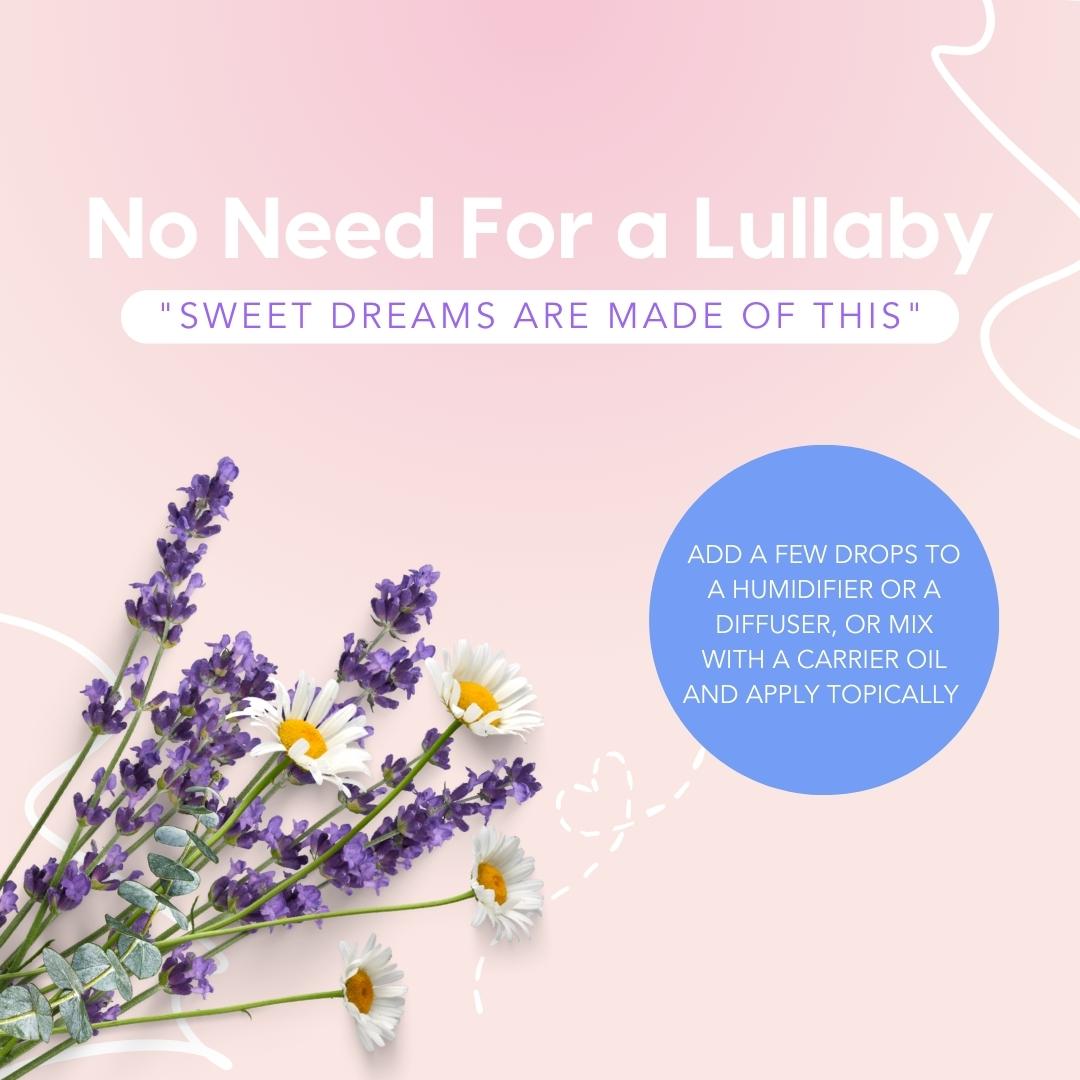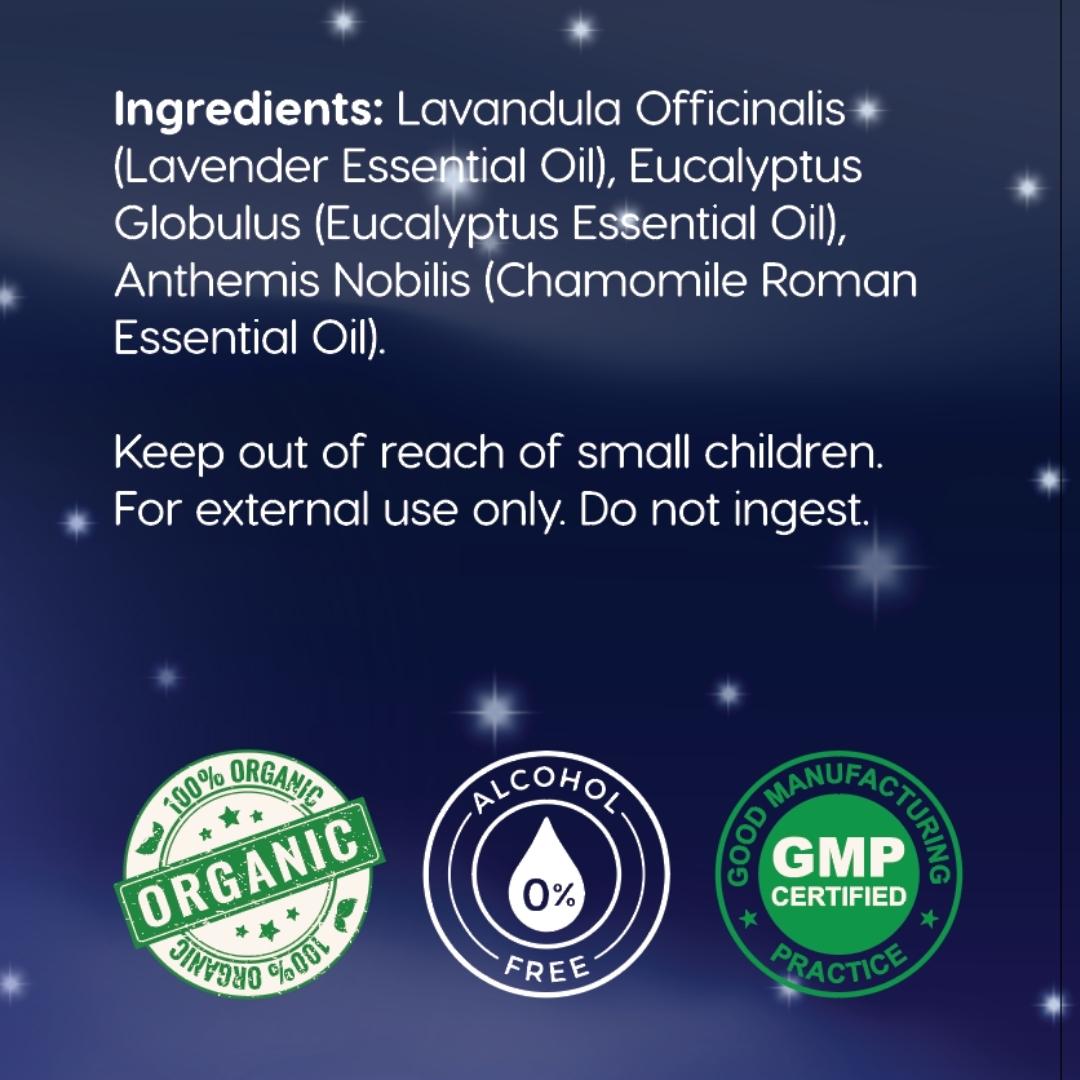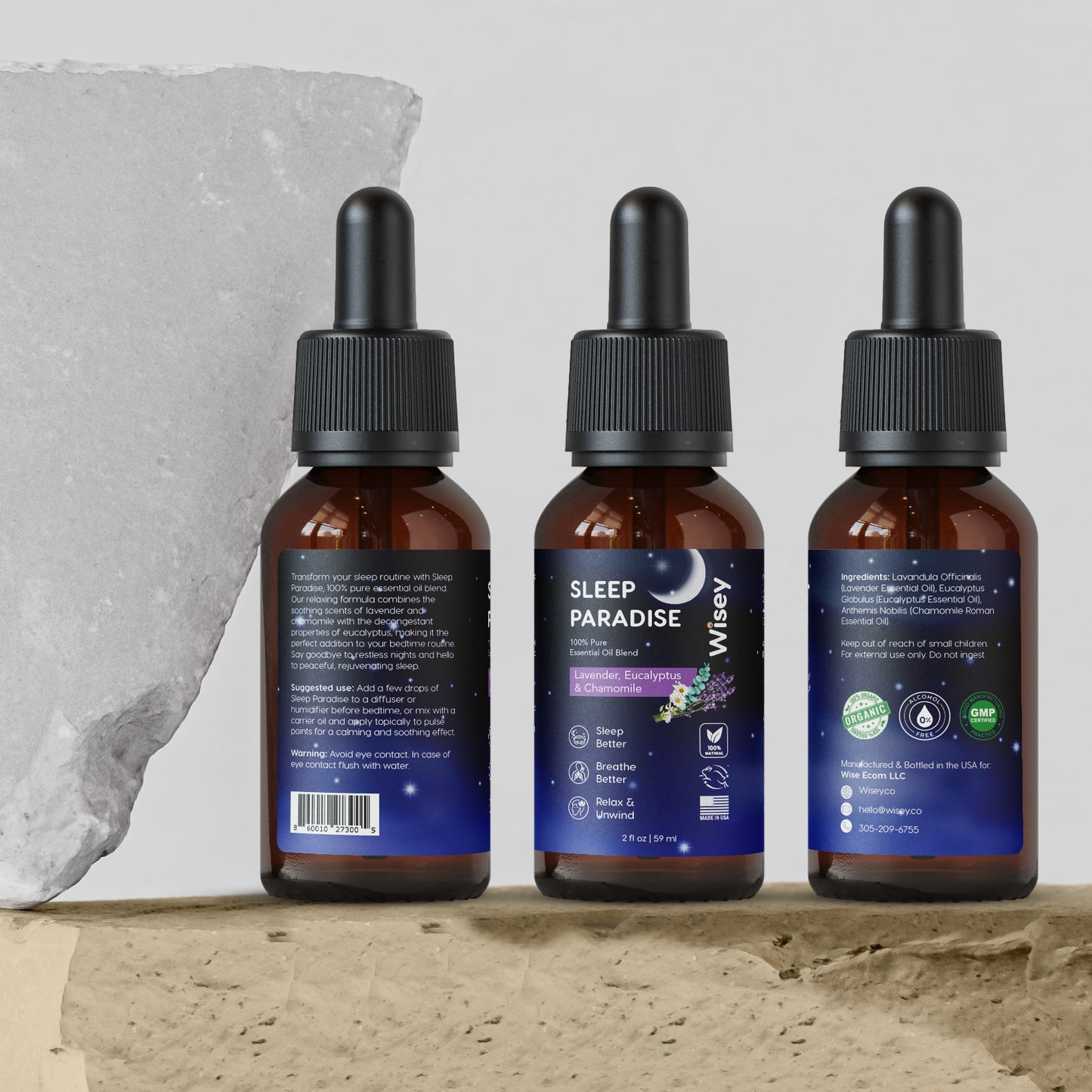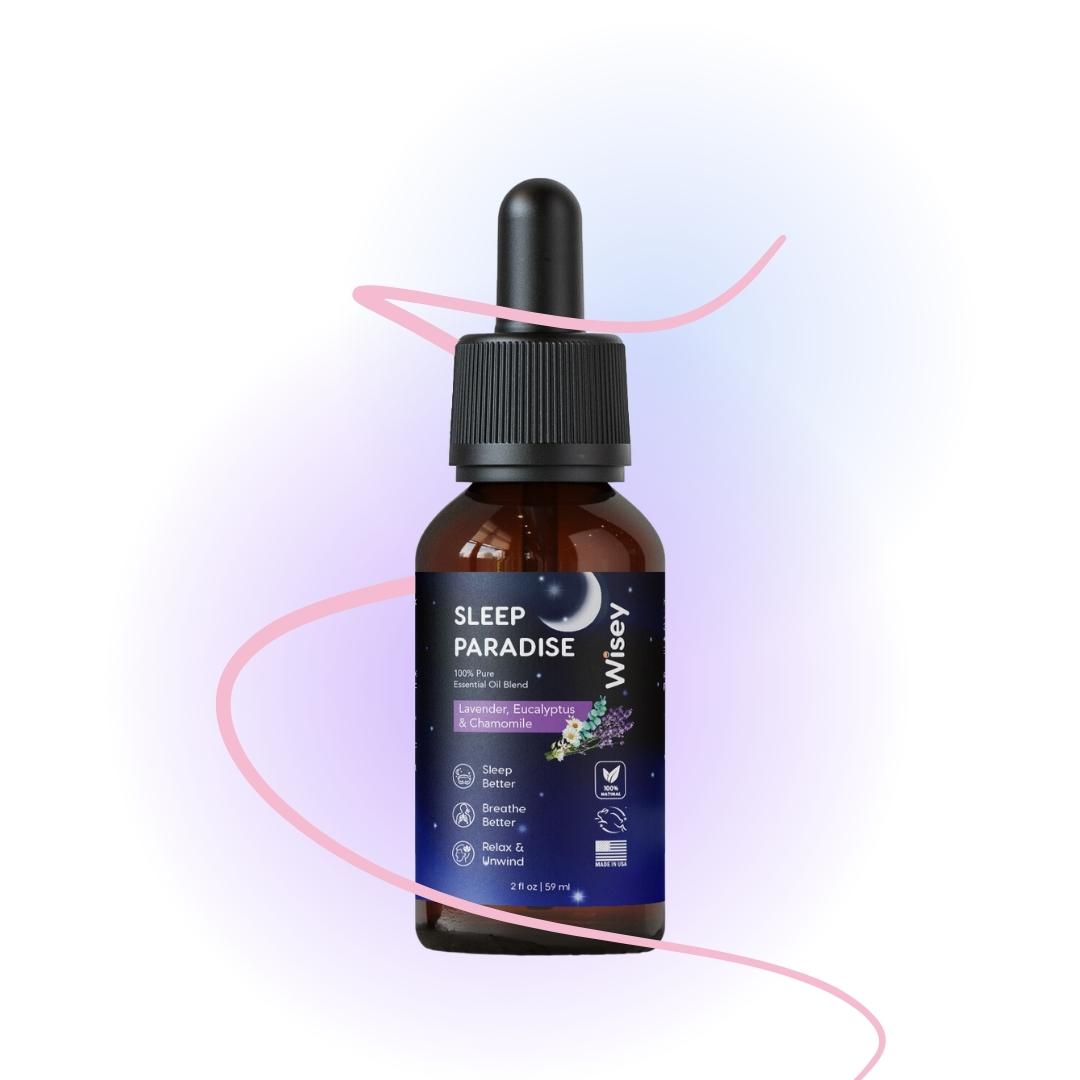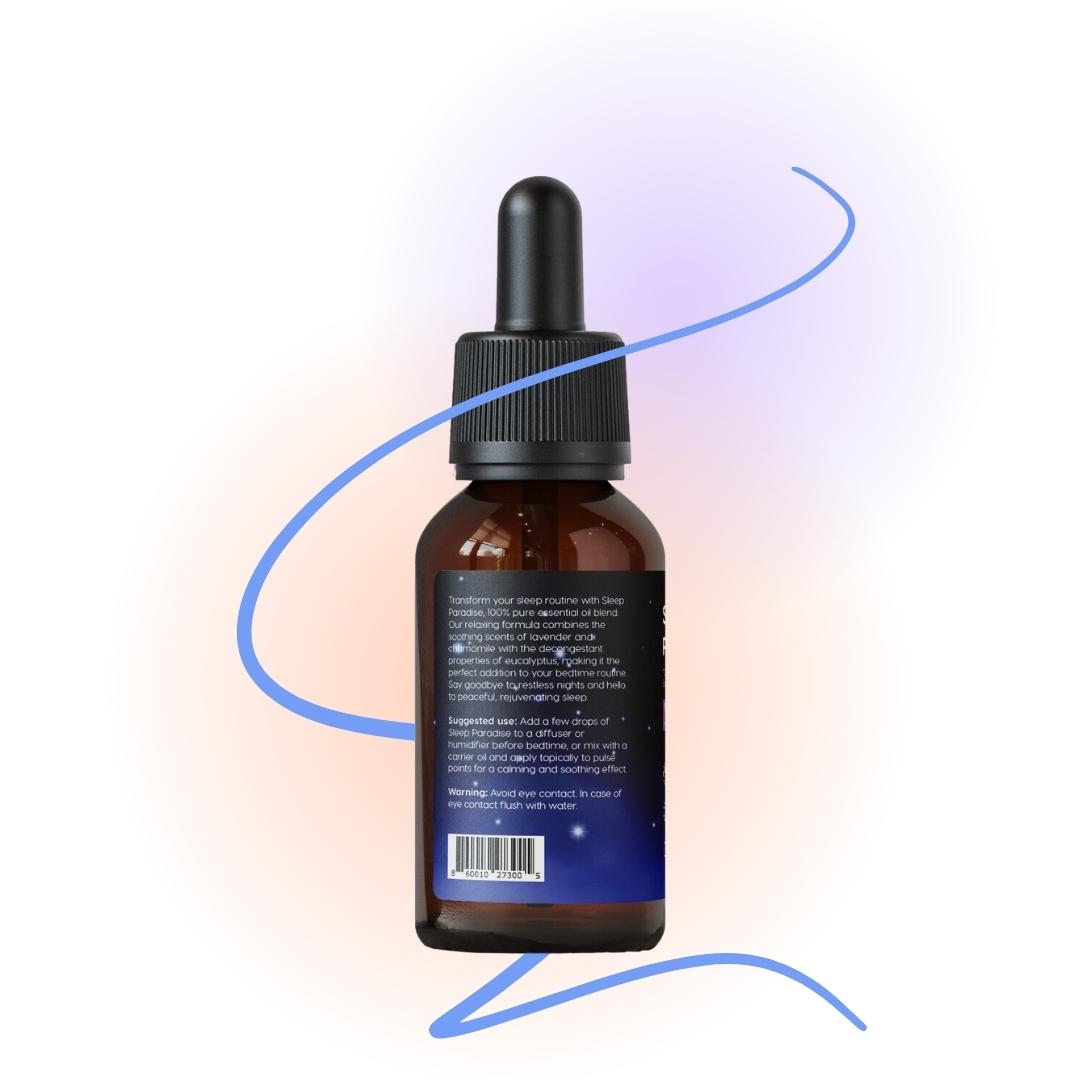 Lavender Essential Oil

Helps you relax, fall asleep faster and stay asleep longer. A natural mite repellant.

Eucalyptus Essential Oil

Eucalyptus and lavender oil helps to naturally repel dust mites keeping your sleep environment fresher for longer.

Chamomile Roman Essential Oil

Calming and soothing, chamomile promotes relaxation and peacefulness.
The old way

✔ Too many options to choose from

✔ Can be expensive

✔ Strong or empowering smell

✔ Cheap or unnatural scent

✔ Scent may fade away quickly

With Sleep Paradise

✔ One premium essential oil blend

✔ Premium quality for less

✔ Subtle high-quality fragrance

✔ Pure & luxurious scent

✔ Long-lasting scent
Aromatherapy for peaceful evenings
Enjoy a soothing and relaxing experience with the mild but luxurious Sleep Paradise.
Promotes relaxation

Lavender and chamomile are known for their calming and relaxing properties, that help reduce stress & anxiety for a better sleep.

Clears sinuses

Eucalyptus has decongestant properties that can help clear nasal passages, making it easier to breathe while sleeping.

Reduces inflammation

Chamomile has anti-inflammatory properties that can help reduce inflammation in the body, promoting overall relaxation and comfort.


Enhances sleep quality

The combination of lavender, chamomile, and eucalyptus work together to enhance sleep quality, leading to a rejuvenating sleep.

Aromatherapy benefits

Inhaling the aroma of these essential oils, have therapeutic effects on the body and mind, providing a soothing & peaceful environment.

All-Natural Formula

Sleep Paradise contains only 100% natural & pure essential oils. No chemicals or fragrances that can disrupt your sleep.

Spa-like Experience

Enjoy the luxury of a spa-like experience every night in the comfort of your own home with our sleep and linen spray.

Eco-Friendly

Our all-natural, plant-based essential oils are environmentally friendly, so you can rest easy knowing you're doing your best for the planet.

Soothe Your Senses

The blend of lavender, eucalyptus and chamomile is designed to soothe your senses and promote relaxation and get quality sleep.

How to purchase
ORDER INSTANTLY TODAY

Simply click the add to cart button and checkout securely today to get your order in progress.

WE SHIP WITHIN 24 HOURS

Our happy fulfillment staff will pack your sleep aid and ship it securely to your address.

GET THE QUALITY SLEEP YOU NEED

Live a restful and healthier life, max out your days and enjoy time with your loved ones.
How to Purchase
Order Instantly

Simply click the add to cart button and checkout securely today to get your order in progress.
Get the quality sleep you need

Live a restful and healthier life, max out your days and enjoy valuable time with your loved ones.
The Most Popular Products
How Wisey's changing lives
Trusted by 2000+ people like you who are sleeping better & living a healthier life
Let customers speak for us
Sweet Slumber
This supplement is magic! It helps me fall asleep fast.
Cozy Comfort
Perfect for a snug night's sleep.
Restful Nights
The natural ingredients make a noticeable difference.
Tranquil Nights
The scent lingers and helps me unwind.
Sweet Dreams
My head sinks into pure comfort.
Sleepy Paradise
Spraying this on my pillow is pure bliss.
Best Investment
This supplement is my secret weapon for sleep.
Pillow Perfection
Makes my pillow feel like a cloud.
Wisey Natural Sleep Supplement (Pack of 3)
Dreamland Awaits
Spraying this signals my body it's time to sleep.
Sleeping Soundly
Finally, I can sleep through the night.
Nighttime Oasis
My sleep sanctuary just got cozier.
Zen in a Bottle
This oil is a game-changer for bedtime.
Pleasant Dreams
No more tossing and turning!
Perfect Serenity
Can't imagine bedtime without this oil.